This is our gift to Rotary. Long time Rotarian, Bryan Kelly and his daughter, Jennifer offer a gift of service to any Rotary, Interact or Rotaract Club. Your Club can now share via Twitter, Rotary Quotes by Paul Harris, other Rotary leaders, including Rotary International President, K. R. Ravidran and positive words of celebrities talking about Rotary.
Club social media managers or membership chairmen are invited to use their Club's Twitter account for an Honorary (free) Advanced subscription at NimbleQuotes.com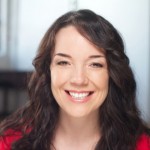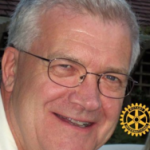 Free Account For Rotary, Interact and Rotaract Clubs
Answers to questions asked by Rotarians follow below these instructions.
To access the Honorary (free) Rotary Quotes service for any Rotary, Interact or Rotaract Club, simply open a Nimble Quotes account using the promo code Rotary_Club (case sensitive). Sign up is rapid, taking under 3 minutes with no software to learn.
To open an account, visit NimbleQuotes.com and follow the steps below.
Use your Rotary club Twitter account. If you do not yet have a Twitter account for your Club, please begin by setting one up by visiting Twitter, 

then return to this process.

At NimbleQuotes.com 

click "

SIGN IN WITH TWITTER

"

To qualify for a free Nimble Quotes Rotary Club account, sign in using your Rotary Club name, email address and be sure to enter the promo code: Rotary_Club. The promo code is case sensitive so please be sure to enter it exactly as shown. The promo code must be used to get a free subscription for your Club.

The next screen logs into your Rotary Club Twitter account; click "

Authorize app

"

Users get full control of every aspect of the Nimble Quotes system. Any setting can be changed now or at any later date.

The first choice sets the

Tweets per day

to be delivered to your Rotary Club Twitter account. The default number is 3. For Rotary Quotes, we recommend selecting 8.

Days to send tweets

is your next choice. We suggest you accept the default, all days.

Time Zone

choice; default setting is Eastern Time, if you are in a different time zone, just select any city in your time zone.

Tweet Control

, automatic or manual; we suggest you accept the default automatic.

Time Window

lets you set the daily times to begin and end your Rotary Quotes service. As the world never sleeps, the default is 24 hours for the best coverage. We suggest you stay with the default time setting.

Categories

selects the quote topics you want from among the 70 offered. To receive only Rotary Quotes, click the Rotary Quotes box to select them and click the default Inspirational Quotes box to turn that feed off. We strongly suggest you begin with that category setup to begin with Rotary Quotes. However, the system will let you select as many categories as you wish. Picking more categories will mix Rotary messages with those of any other category you pick. You can change your category selection any number of times.

Hashtags

increase the impact of your tweets and can be managed here. Each category has default hashtags and we recommend staying with auto hashtags for Rotary Quotes, #Rotary, #Interact, #Rotaract, #RI, and #ServiceAboveSelf. Select custom and you can add any other hashtags you wish to identify your Rotary Club or community.

Images

, photos or color fields can be chosen and managed. You can select none for no image or colors, photos or solid color backgrounds for your tweets. Rotary colors are available. Popular photo set picks are landscapes, sunsets and water. We recommend picking those photo sets and unchecking the default all sets choice. We found that those recommended photo sets attract the most likes, retweets and conversations.
By signing up for a Nimble Quotes account, you also sign up for a series of emails that will tell you much more about Nimble Quotes and using the many features. The email address you used to set up your Nimble Quotes account will receive that series of emails.
To learn more about Nimble Quotes and the features including time control, author choice, hashtag power and content watch, simply click through on the links.
To keep up on how to use Twitter for business, follow the posts on the Nimble Quotes blog.
Twitter produces spectacular results for Rotary
We tested the idea of sharing Rotary Quotes out to the world to see what kind of interest and reaction we'd get. We set up  a Twitter account called Rotary Quotes. Starting with 0 followers, the trial showed that Rotary Quotes could quickly attract more than 1,000 followers!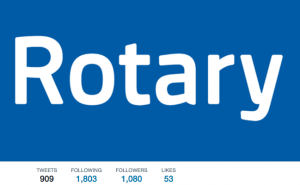 Rotary Quotes continues attracting a steadily growing number of followers, likes, retweets and conversations. While Rotary Quotes do get many likes and retweets, most importantly, they regularly start conversations about Rotary.
Likes are favorable indications that other Twitter users support the positive Rotary messages or tweets. When anyone shares or sends those tweets to their followers, Twitter refers to it as a retweet. That activity on Twitter increases awareness of Rotary which can build support and gives Rotarians an easy way to approach and attract new members.
Besides including quotes of Paul Harris and others, Rotary Quotes are each enhanced with a conversation starting comment and a hashtag that identifies the tweets as about Rotary.
Each Rotary, Interact and Rotaract Club is invited to accept this gift and use Rotary Quotes to further the mission of Rotary. Just enter the promo code, Rotary_Club, during the subscription process at NimbleQuotes.com, this is all you need to get started with your free account for your Rotary Club.

Questions About Social Media And Rotary Quotes
Why should Rotary use social media?
Almost everyone in our connected world uses the Internet for information, entertainment or communication.  Rotarians are community connected people. Using social media services can open channels to communicate the positive Rotary message. As well, social media can make Rotary more open and available to receive inquiries and potentially spark the interest of more new prospective Rotarians. Social media allows us to easily reach out to make more people aware of Rotary.
The vast social media audience includes every age, culture, language and interest. In particular the young and mobile connected as well as thought leaders and influencers are actively engaged on social media. That is exactly where we should be to find the future leaders of Rotary. To succeed and be as successful as possible on social media, Rotary must have a consistent level of social media activity based on providing and sharing the quality messages of our Service Above Self.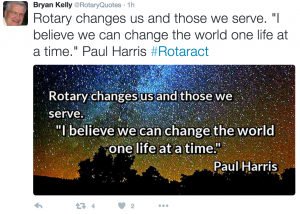 Why should a Rotary Club use Twitter?
Social media is, above all, social contact. To make more connections faster, the spectacular power of Twitter gets demonstrated time and again in disasters, times of social ferment or as big news events unfold. That timeliness and immediacy gives messages an urgency that attracts more attention and follower growth than any other social media service.
Astute companies have joined celebrities, politicians and news media as the biggest users of Twitter. That happens because Twitter has an immediate and timeless power. By far, compared to other social media services, Twitter allows any user the fastest way to engage and attract many more new followers.
Rotarians can use that Twitter advantage to quickly and easily broadcast and share the positive message of Rotary while attracting positive attention to your Club or project.
Why should my Rotary Club tweet Rotary Quotes?
The Nimble Quotes gift means that any Rotary Club can both share the Rotary message and bring a Rotary Club Twitter account alive. Most importantly Rotary Quotes can help Rotarians increase awareness, start more conversations about Rotary and attract new members. By regularly delivering a series of quality messages, Rotary Quotes brings and keeps Rotary at top of mind.
Nimble Quotes technology gives any Rotary Club a way to share and increase awareness of Rotary. That lets Rotarians serve their community and world while spreading the Rotary message to build support and membership.
What is the history of using quotes on Twitter accounts?
Twitter accounts regularly using quotes get more likes, retweets and conversations than any other type of message. Quotes that are relevant and topical have proven to be very useful as part of a social media marketing plan. The test account for Rotary Quotes demonstrated that the positive and inspiring messages from Paul Harris and other Rotary leaders do attract and engage followers. Rotary Quotes spread the positive message of Rotary, get attention and offer the potential of attracting more new Rotarians.   
How do I find the Rotary Quotes test account?
The test Rotary Quotes Twitter account was set up under Bryan Kelly's name to avoid any possible confusion with any official Rotary account. That Rotary Twitter account uses the Twitter name or handle, @RotaryQuotes.
Note the account activity and followers as well as the number of favorites and retweets. You can also scroll through the list of tweets when you look at the @RotaryQuotes account.
Follow that account to check out the quotes and see the activity for yourself. That is how Rotary Quotes can appear in your Rotary Club Twitter account.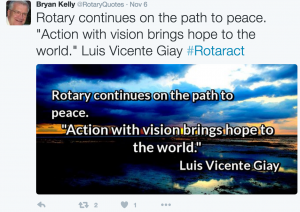 What response did the Rotary Quotes test account get?
The response to the Twitter account, @RotaryQuotes, was immediate and dramatic! In just over 2 months, the @RotaryQuotes account grew from 0 to more than 1,000 followers! That provided a great demonstration of how tweeting Rotary Quotes can get attention and followers.
The great response also gave us the idea of sharing the technology that set up the Rotary Quotes success. As a way of giving back, Nimble Quotes offers Rotary, Interact and Rotaract Clubs worldwide a 100% free Advanced-level subscription with access to the Rotary Quotes.
Who followers the @RotaryQuotes account?
The followers attracted to the Rotary Quotes test account can be divided into two broad groups. As expected, there are Rotarians, Interactors and Rotaractors and their Clubs from around the world. Secondly, many individuals interested in community and humanitarian development and projects have also been attracted.
All followers were attracted in reaction to the steady feed of Rotary Quotes tweets. Also, very interesting to us, the age of followers seems to be trending younger. Among the followers, the younger certainly seem to be the most active.
Who provides the Rotary Quotes and Nimble Quotes offers and service?
Nimble Quotes a service of Nimble Services Division of New Initiatives Marketing (NIM) provides and makes these offers to you. Rotary International is not providing any products or services to you. The service is provided by technology developed by and for Nimble Quotes and operated by Nimble Quotes.
Who is New Initiatives Marketing, NIM and Nimble Quotes?
New Initiatives Marketing (NIM), owned by Jennifer Kelly, daughter of long time Rotarian Bryan Kelly, uses the technology as the core offering of their Nimble Services Division. The NIM quote service, named Nimble Quotes, automates social media content delivery services for business and professional users.
Bryan Kelly is the President of Nimble Services. Learn more at NewInitiativesMarketing.com or NimbleQuotes.com or follow on Twitter @jenkellyjen @newimarketing
What is the Nimble Quotes service?
Nimble Quotes provides the technology behind the Rotary Quotes message feed. The Nimble Quotes system stores quotes as content in a database. The system delivers and cycles the content to the social media accounts of subscribers. The technology makes delivering messages, attracting and engaging an audience, as well as sharing an inventory of quality content, an easy process.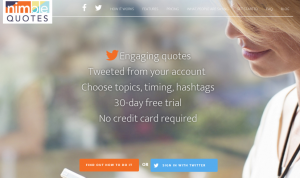 The NIM service delivers white label or unbranded, unlinked content for users. For example, followers or readers of the tweets from any Twitter account, see the tweets delivered by the system exactly the same as if tweeted from the user. No identifiers, links or brand marks identify the message as any different than any other tweet a user sent.
Delivering clean content is a core part of the Nimble Services social media strategy. The service has multiple offerings for business and professional clients. There are no business or commercial identifiers or overtures to any follower. The service has been called the secret source of content of commercial and professional users.
Where did the Rotary Quotes idea come from?
The positive experience with quotes in their marketing business made Jennifer and Bryan wonder if the same approach could work for Rotary and Rotary Clubs. Could relevant and topical quotes be useful tools to help Rotary succeed and grow?
To find out, an experiment was designed. The test was needed to prove if a social media strategy that works for business can work for Rotary. It did.
Where do you get the quotes for the Rotary Quotes database?
Rotary online material and The Rotarian Magazine were the primary sources used to find Rotary Quotes. To begin, a database of over 500 Rotary quotes were collected. The database included quotes of Paul Harris, other Rotary leaders including our current Rotary International President, K. R. Ravidran and positive words of celebrities talking about Rotary. As a matter of routine, we continue building that database by regularly adding more Rotary Quotes.
What is an enhanced quote?
By themselves, quotes, especially positive inspiring ones, attract positive attention. However, turning a quote into an enhanced quote significantly increases the level of attention and engagement. An enhanced quote is a regular quote with the additions of a conversation hook, hashtag and when relevant, a shortlink.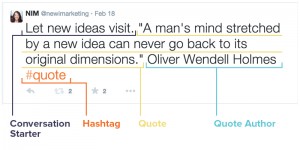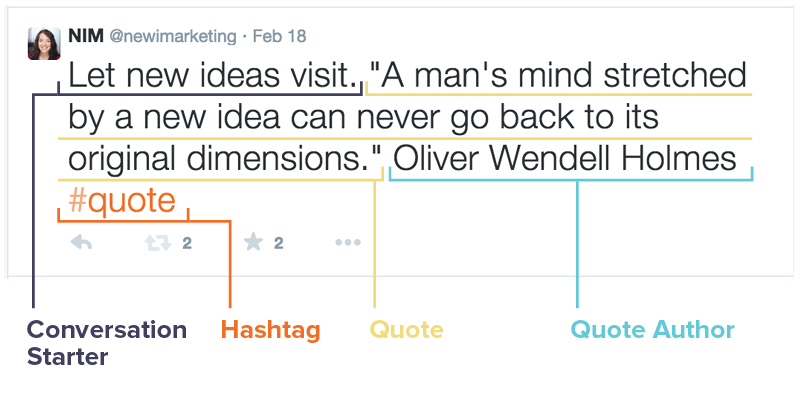 All Rotary Quotes are enhanced with conversation hooks and hashtags. Conversation hooks are remarks designed to stimulate discussion and reaction. They are phrases or sentences put in front of a quote that relate to or remark about the quote.
Hashtags are words preceded by a hash or pound sign (#). On social media sites, hashtags identify messages on a topic so the hashtag, #Rotary, identifies that message as about Rotary. Using hashtags can dramatically increase the reach of a message . The hashtags used for Rotary Quotes are #Rotary, #Interact, #Rotaract, #RI, and #ServiceAboveSelf.
The technology used to distribute Rotary Quotes can also deliver links to articles or websites. The ability to link has not been used with Rotary Quotes. In the future, that feature can be used to link messages about events, fundraising or news to Club or other websites. Later, this option can be used by Rotary Clubs to bring attention to Club events or news.
How do I get more help to set up a Rotary Quotes account?
Unlimited email support for your Rotary Club social media manager is provided by  bryan[at]nimblequotes.com or jen[at]nimblequotes.com please email at anytime with the words Rotary Quotes in the subject line
Who can use the Rotary Quotes gift?
The Nimble Quotes gift offer extends to any Rotary, Interact or Rotaract Club for use with their Club Twitter account. Simply use your Club Twitter account to subscribe using the code RotaryClub. That will open a completely free advanced subscription account for the Club.
Any Rotarian wishing to open a personal or business Nimble Quotes account can get a discounted subscription. That subscription supports the Rotary Foundation and is offered at a 10% discount. The Rotary Foundation will receive ⅓ of any Rotarian subscription fee for either personal or business use. Subscription fees start at about $1/week.
Anyone can subscribe for a 30 day no obligation free trial at NimbleQuotes.com. 
Who created the technology used for Rotary Quotes?
Rotary Quotes are developed, managed and delivered through Nimble Quotes technology. That technology was created by 2015-2016 Rotary Club of Tsawwassen President, Shane Todhunter's company, 14 Oranges. Programming and technology development experts at 14 Oranges built the Nimble content delivery technology for New Initiatives Marketing (NIM).
We welcome any questions, comments, suggestions or feedback. Sign up for NimbleQuotes, follow Rotary Quotes on Twitter, connect with NimbleQuotes on Facebook, follow our Nimble Quotes company page on LinkedIn.