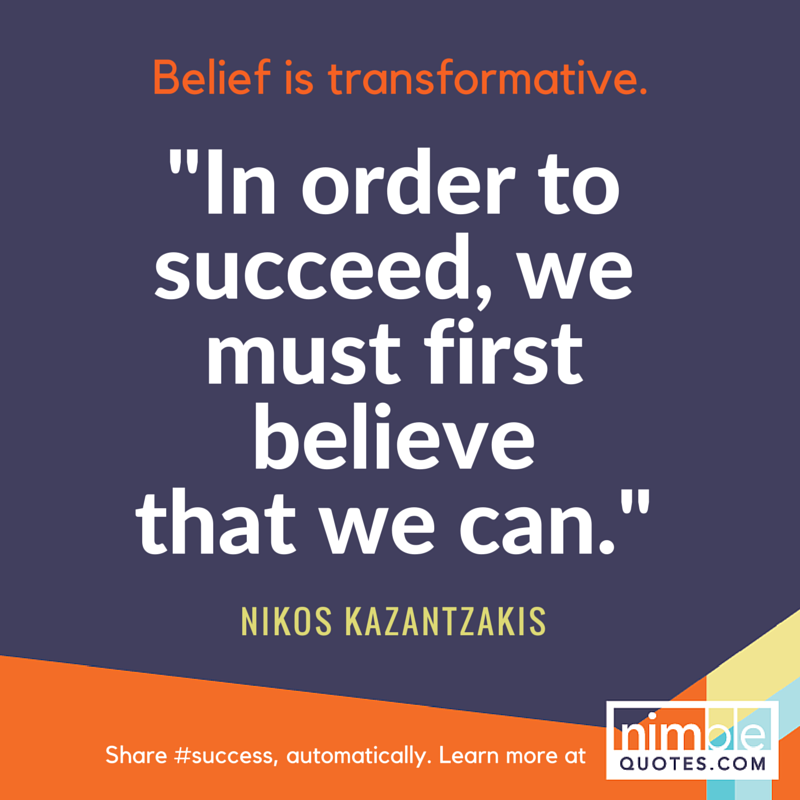 There are many features for Twitter users. One of the best ones for connecting with your followers is the direct message or dm. This article will explain what direct messaging is and how to use it.
What does a Twitter direct message mean?
Direct message (or DM for short) means that you are sending a message to someone on Twitter who you are following and who is also following you back. The direct messaging feature allows you to send messages directly to another user without it appearing in either of your home streams. You can't message non-followers.
Now, while direct messaging is "private", it is unknown as to how secret the messages are. Please assume that anything you share online may not be totally off the record.
Send up to 10,000 characters
Twitter is known for its concise 140-character-long tweets. Earlier, you could only send 140-character-long messages as a direct message. But, on August 12, 2015, Twitter announced an increase in the number of characters to 10,000, giving you more room to communicate. Many companies use the dm feature to handle customer service questions. It allows enough space for the customer and customer service agent to sort out problems, questions and issues.
How to use Twitter direct messaging
The DM feature makes it easy to appreciate your followers by sending them targeted 'thank you' messages in which you can introduce them to your business further. You could use it as a way to figure out plans for later or how/when to have a call.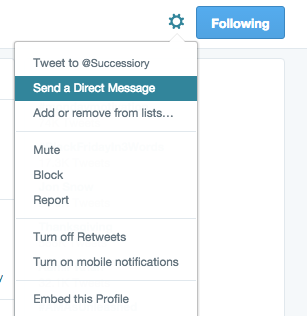 To send a direct message, click on the round circle to the left of the following button. A dropdown menu will appear. Choose the option to Send a Direct Message.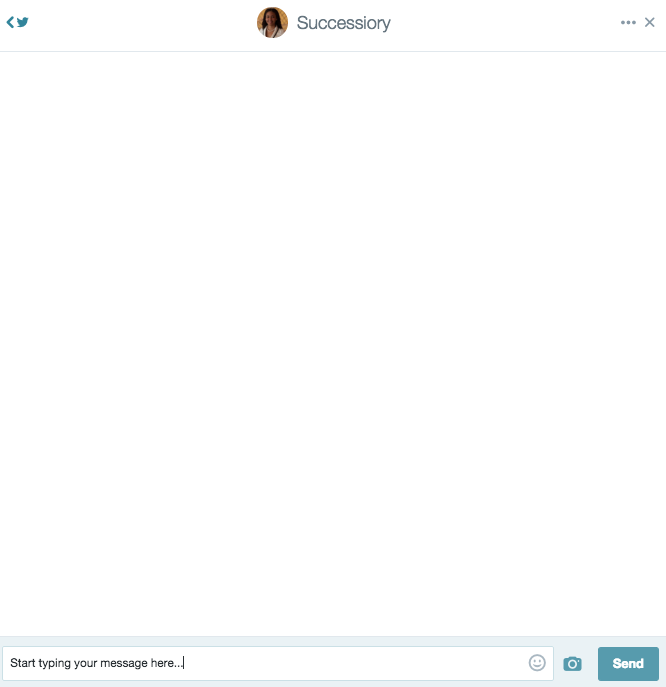 A large screen will open up, this is your direct message screen with your Twitter follower. Simply start typing your message and press send when you are finished. Remember you have up to 10,000 characters.
Why use direct messaging?
Starting conversations with your tweeter audience using direct messages can build a warmer relationships right off the bat. You have more room to start a conversation about what you learned about them from their Twitter profile. It also may be more comfortable (for you or them) to start this type of conversation "privately" rather than publicly.
DMs are also great for customer service. Sometimes, it would be awkward to address certain client concerns in public. DMs enable you to offer customer service in relative confidentiality where necessary.
What to expect when sending a direct message
Three things can happen when starting conversations with your twitter audience using direct messages. They may respond, or they may ignore you, or they may respond later. As I wrote this article, I direct messaged one of my colleagues. As you can see from the image, she hasn't responded yet. This is normal. The timing between responses can be immediate or delayed – like email.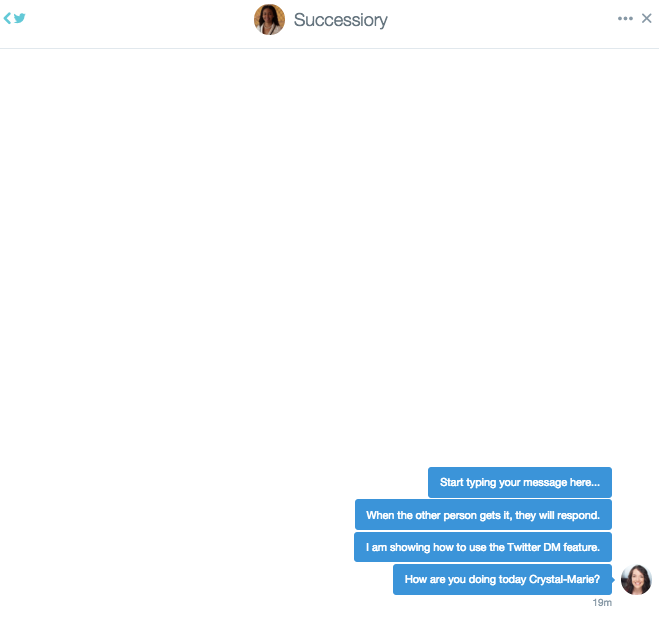 Avoid spamming your audience
With such an easy way of starting conversations with your twitter audience, it can be tempting to sell right away. However, resist. Use the dm feature as a cyber handshake… just as if you met at a networking event. Introduce yourself and start the conversation, without saying "buy from me"!!!
Auto direct messages
These are direct messages sent to you as soon as you follow someone who is already following you. Typically they thank you for following and ask that you connect on a different platform as well like Facebook or LinkedIn. They may also include a link to their product/services.  If you respond to an auto dm, you may get a human response at some point or you may never get a response.  People seem to be split about the auto dm. A lot use it, and many people dislike it.
Over to you! Start using the Twitter direct message today to connect with your followers.
NimbleQuotes.com posts inspirational and motivational quotes to your Twitter feed as if you've tweeted them yourself. This is delightful content to add to your Twitter stream in addition to your industry and promotional information. Try it free for 30-days.