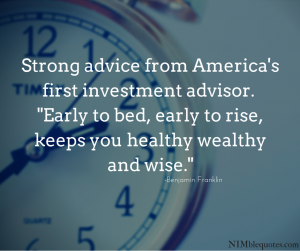 A financial advisor using Twitter? Perhaps you are an investment advisor, financial planner or lead a wealth management firm, and are sure there is no way Twitter can help grow or build awareness for your business. You're wrong! Read on to see how Twitter could help you promote you investing business.
This article assumes you understand how to use twitter, what a hashtag is, and how to follow people.
Share investment news
Don't be scared to share publicly available investment and financial news. Sharing news that your followers will find interesting is exactly the kind of post that you should be looking to create- as long as the news content you share and what you choose to say about it remain impartial. As an investment professional it is likely that you will keep on top of news, use this to your advantage by making your account the first place a follower will check for financial news. Share news as soon as it happens and share a mixture of your own content and content from financial blogs, websites and luminaries in your field. This is one way financial advisors use Twitter.
Retweet, quote and follow other financial advisors
Follow, retweet and favourite/like tweets from  influential people in your industry. Doing this will increase the chances of your target audience finding your profile and become aware of you.
Share what you do
If you attend meeting, and industry talk or presentation, let your Twitter followers know about it. Take a quick picture and caption it with a short sentence that tells your followers what you have been doing. Financial information can be very confusing to people, particularly your clients. To build trust with them, consider giving your own summary of the talk or presentation you attended. Pull out the key points and phrase them in a way that will make sense to your clients. Tweet that information. This way you are adding value and your own take on the news.
Link to your website
Be sure to share the information already on your company website ( blogs, updates ) on Twitter. You can reach a wider audience than those who currently know about your company and visit your site. You can track the link in Google Analytics to see if your blog/website visits increase because of sharing your information on Twitter.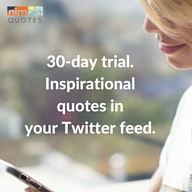 Controversy is your enemy
We understand that there are certain pieces of information that just are not allowed to be out in public. We're not encouraging you to tweet that content. However, there is a massive amount of helpful information that is completely appropriate to tweet. Error on the side of caution and when in doubt, stay conservative.  Also, avoid tweeting negative news about your competitors.
Use your bio
Use your Twitter profile (bio) to let people know what it is you do and how you can help them. It should inform viewers of who you are, where you work and what you specialize in. Include a link to your website. Spend some time on this, you have 160 characters. Use them all. Yes, you can change your profile description at anytime. So do your best version and publish it. If you feel it needs tweaking, do so. Refining your message on social media becomes easier as you spend more time on the network.
Customer confidentiality
Unless you have permission, don't tweet anything indicating that an individual or company uses your services. As you will most certainly be the first to know, finance is a sensitive and personal matter.
Employer's guidelines
If you work for a company, check that it isn't against employee guidelines to create a social media account, or post views about finance online. Some companies we've talked with have their tweets approved about 2 weeks in advance. While this may hamper immediate information, use a different strategy. There is a lot of timeless advice and information that can be of use to your clients whether they see it on your Twitter account in two weeks or two months. Adopt a strategy of sharing timeless content and leave the breaking financial news to the news media outlets.
And finally…
If in doubt, consider a potential client is viewing your profile. Would what you have to say paint you as an industry authority? Would they be impressed by what you have to say? When you can answer yes to both of these questions, you're on the right track. It may take a bit of time to get used to, we were all new to Twitter at one point. Jump in and enjoy the interaction with others on this social network.
Add motivational and inspiring quotes about investing to your Twitter feed via NimbleQuotes.com. Try it free for 30-days and see how wisdom from some of the most famous investment leaders can attract more followers and engagement to your Twitter account.