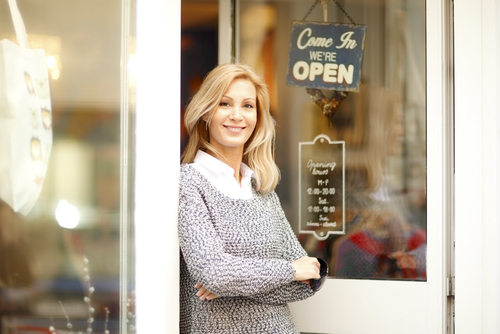 Owning a business is anything but easy. You've got to manage finances, juggle tasks, fix problems, and steer the overall direction of your company. It can be overwhelming, and we understand. To help you out right now, we've borrowed a few quotes from one of Think Entrepreneurship's articles that will inspire you to push forward with positivity.
If you know any other business owners who could benefit from these quotes, post them on Twitter. We can help you using social media tools for business, like auto-posting, to make the process quick and easy.
On Managing Finances – 
"Follow your passion, not your paycheck… The money will come eventually." – Unknown
When you're doing what you love you shouldn't worry needlessly about money. Just focus on managing your business the way you always dreamed and your finances will work with you, not against you.
On Juggling Tasks – 
"Starting a business is a lot like jumping out of an airplane and assembling the parachute on the way down." – Unknown
You can't plan for everything in business. Instead of stressing out about every little thing, accept that some of them are out of your control. Do your best to manage tasks as they arise, and don't be afraid to delegate!
On Fixing Problems – 
"Success consists of going from failure to failure without loss of enthusiasm." – Winston Churchill
All business owners know that problems happen. Don't let them get you down! You can't enjoy success without overcoming numerous obstacles. Tackle each of them with strength, passion, and positivity.
On Steering Your Company's Direction – 
"Your goal as an entrepreneur should be to use strategic planning to achieve and sustain superior performance over time." – Dr. Sebora
One of the qualities of great business owners is vision. You need it to both start and grow a company long-term. This can be difficult but must be your goal. Use strategic planning tools like competitive analysis to steer your company in the right direction.
 Using Social Media Tools for Business
Posting inspirational quotes like these on Twitter is simple with social media tools for business – and Nimble Quotes can help. We're an auto-tweeting service that can assist you in growing and inspiring your Twitter following for better engagement.