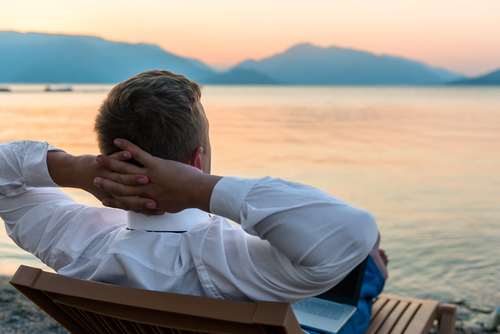 Good quotes don't always have one meaning.
In many cases, they can be applied to a range of different circumstances and still ring just as true.
Take these three beautiful summertime quotes collected by Buzzfeed writer Jarry Lee, for example.
Although they're clearly about the summer, they can be used as inspirational business quotes and posted to your Twitter account for seasonal motivation.
"Everything good, everything magical happens between the months of June and August." – Jenny Han, The Summer I Turned Pretty
Although this quote was borrowed from a book that takes place in the summer, it makes a powerful statement that can actually serve as a motivator for business. Sure, good things happen throughout the year, but what a wonderful boost this quote can provide throughout the summer months when things don't always look so rosy.
"One benefit of summer was that each day we had more light to read by." – Jeanette Walls, The Glass Castle
It's short. It's simple. And it's true. Summertime provides many benefits, like beach weather, delicious in-season fruit, and properly acquired tans. But those of us who've put in late hours working know just how great those extra day light hours can be for productivity – and for getting that last report submitted before the due date.
"Summertime is always the best of what might be." – Charles Bowden
After a difficult year in your business or professional life, a quote like this can do wonders for motivation. These words inspire hope and the belief that better things are on the summertime horizon. If you're looking for a post that accurately describes what we all love about summer, this one is perfect.
Awesome Business Quotes for Twitter
Business quotes posted on Twitter don't always have to be literal. Sometimes the most shareable ones are those that make you think – and help you enjoy the season! If you'd like to learn how you can grow and inspire your Twitter following with quotes like these, contact Nimble Quotes today!