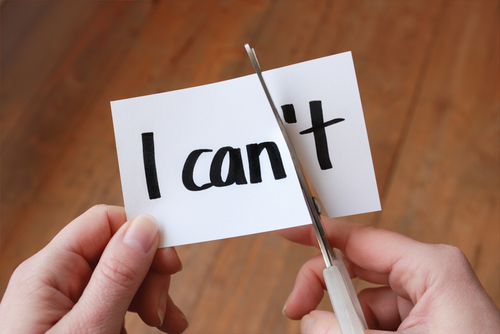 Most of us can benefit from inspirational quotes – especially during times of self-doubt. If you're struggling to believe in yourself, check out Inc. writer Jeff Haden's article, 50 Inspirational Motivational Quotes to Boost Your Confidence and Self-Belief. These quotes are even great for those of us in business who sometimes need extra positivity to get through a tough situation. Here are three motivational business quotes for you to enjoy:
"The way to develop self-confidence is to do the thing you fear and get a record of successful experiences behind you." – William Jennings Bryan
Developing self-confidence is no easy feat, but it can be done. The best way to start is by conquering the thing you fear. Is that thing public speaking? Writing business reports? Seeking new ventures? No matter what it is, do it. After you succeed a few times, your confidence will grow.
"Always be yourself and have faith in yourself. Do not go out and look for a successful personality and try to duplicate it." – Bruce Lee
It can be tempting to mimic successful personalities when finding your own path to success. But unless that personality is similar to yours, don't copy it. It's always better to be yourself and trust in your own qualities. If anything, work on enhancing your characteristics, not changing them.
"It is confidence in our bodies, minds, and spirits that allows us to keep looking for new adventures." – Oprah Winfrey
Confidence and self-belief don't just make us feel better, they also open us up to new opportunities. If you're wearing a brand-new outfit that makes you look fabulous, aren't you more willing to go out for dinner at a nice restaurant? Of course you are! The same thing happens when you feel fabulous in your mind, body, and spirit. You won't shy away from any new adventures!
Sharing Motivational Business Quotes on Twitter
Motivational business quotes are wonderful for sharing on Twitter with your followers. Best of all, by posting this positive content you can increase online conversations, relationships, and engagement quickly and easily. Nimble Quotes makes this possible. We've found thousands of quotes that are pre-screened. Let our service post them to your account and watch the magic happen! Sign up and try the 30-day free trial at Nimble Quotes.