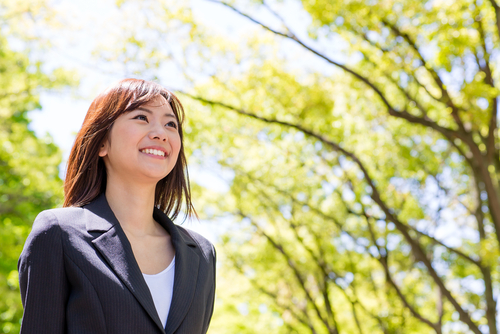 As a leading provider of inspirational business quotes on Twitter, we've sorted through thousands of quotes. But after reading Jessica Marati's Ecosalon article, 40 Inspirational Quotes on New Beginnings to Live Your Best, we were motivated to share three of these quotes that will inspire you to start a new direction in your business or life. We hope you're as encouraged by these as we were:
"Life is not a dress rehearsal. Stop practicing what you're going to do and just go do it. In one bold stroke you can transform today." – Marilyn Grey
Marilyn Grey suggests that we spend less time worrying about what we're "going to do" and start actually doing it. How many times have you thought about starting that new venture, and accomplished nothing much more? By changing our actions from passive ("going to do") to active ("doing") we can drastically redirect the courses of our businesses and lives for the better.
"There are some things one can only achieve by a deliberate leap in the opposite direction." – Franz Kafka
We may think we have it all figured out sometimes. Our way is the best way to meet that sales goal, attract that new client, or start that new business, but when we miss these objectives it can be frustrating. Franz Kafka is saying: sometimes we've got to stop and push full steam ahead in a completely different direction, that we never thought could work.
"Do what you can, with what you have, where you are." – Theodore Roosevelt
Theodore Roosevelt is recommending that you do what you can now. You don't need anything more, or to be any place different, to change your business or life for the better. Although it may seem like we don't have all we need to improve our situations, we might be surprised how much we can actually accomplish right now with what we've already got.
Inspirational Business Quotes on Twitter
If you'd like to post inspirational business quotes like these on Twitter but need help getting started, contact us today! We can work with you to customize your Twitter stream with quotes that will increase and improve your conversations, engagement, and relationships with your followers.