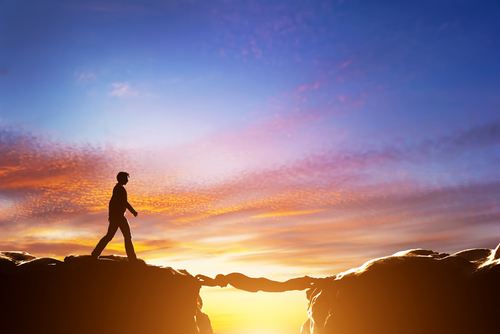 Are you thinking about starting a new business in a new industry?
How about resigning from your job to change careers?
Maybe you're considering selling your business and taking on a smaller role in the company?
These are all risks (quite big ones, actually) that can be difficult to make.
Sometimes we need a little inspiration – and we have just the thing!
In her popular Thought Catalog article, Chrissy Stockton lists awesome motivational business quotes that will inspire you to take that important risk. Here are three of our favorites:
If do you what you've always done, you'll get what you've always gotten." – Tony Robbins
Entrepreneur and motivational speaker Tony Robbins states it plainly. If you don't take that business risk, you'll remain just where you are in life. If you're content with that, fine. However, if you want more, weigh the pros and cons of the risk. If it makes sense, go for it and don't look back.
"Do one thing every day that scares you." – Eleanor Roosevelt
That risk definitely scares you – and that's okay! Whether business-related or not, taking a chance is always scary. Despite this, be bold, courageous, and fearless (or at least pretend to be!). Your risk will pay off if you believe in yourself and you'll be stronger for having done it. Next time you face that challenge, you'll be prepared and confident.
"Leap and the net will appear." – Zen Saying
Sometimes we've got to just go for it and take that risk. We don't see how the gamble can work now, but if we have faith and jump headfirst into it, we may realize it wasn't as risky as we thought. There may even be help waiting for us on the other side.
Posting Motivational Business Quotes on Twitter
Share these motivational business quotes with your Twitter followers by contacting Nimble Quotes today. We're a leading content service for Twitter users and can help you increase your following, engage in more meaningful conversation, and deepen relationships within your social media community.