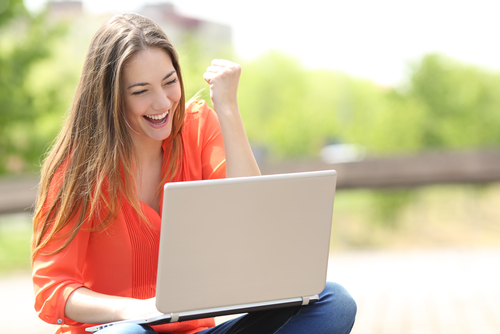 Koa Beck, Senior Editor for Daily Worth, reports that research indicates women are discouraged from showing pride for their accomplishments – especially their financial ones. When a woman talks about her achievements, others say she is "not a team player," which is code for she's not "lady-like." Fortunately, we love women who are bold enough to speak out about their wealth! Here are three successful women whose words about wealth will inspire you.
Ivy Baker Priest – "We women don't care too much about getting our pictures on money as long as we can get our hands on it."
Ivy Baker Priest served as U.S. Treasurer from 1953-1961. She effectively managed the women's division of the Republican National Committee and was instrumental in encouraging women to vote. Her quote confirms that there's nothing wrong with women who state their intention to gain money. After all, how else will you be determined to reach that goal?
But though you may want money, don't let it become the focus of your life…
Marian Wright Edelman – "Never work just for money or for power. They won't save your soul or help you sleep at night."
Marian Wright Edelman is president and founder of the Children's Defense Fund, a non-profit organization that protects children from abuse and poverty. She became the first African-American woman to pass the Mississippi Bar exam and represented a number of civil rights activists during the era. Her wise words suggest that our motivation for work should never be money or power, because neither can bring peace in life.
It's better to manage your money well…
Elizabeth Warren – "Balancing your money is the key to having enough."
Massachusetts State Senator Elizabeth Warren is an advocate of consumer financial protection and author of 10 personal finance books. Her works include, All Your Worth: A Lifetime Money Plan and The Two-Income Trap: Why Middle Class Parents Are Going Broke. Her words remind us to manage our money properl,y so we always have enough in our bank accounts.
Using Social Media Tools for Business
Auto-posting and other social media tools for business are the key to sharing awesome quotes like these with your followers on a regular basis. When you work with Nimble Quotes, we'll help you get started so you can increase your following and fully harness the power of Twitter.