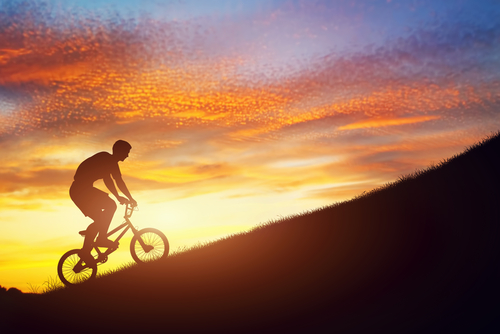 Do you sometimes need motivation to make it through a tough situation?
We all do! That's why inspirational business quotes about perseverance are so moving.
For a little boost, here are four incredible people whose quotes (as cited in Michael Pollock's article) will encourage you to persist in business – and ultimately in life.
Albert Einstein
"It's not that I'm so smart, it's just that I stay with problems longer."
Albert Einstein was an incredibly gifted physicist whose contributions to science are unparalleled. Yet he was humble enough to admit that his strength wasn't his brain, but his ability to persevere through tough times. We don't have to be the best in business to succeed, but we do have to stick it out when things get rough.
Harriet Beecher Stowe
"When you get into a tight place, and everything goes against you till it seems as if you couldn't hold on a minute longer, never give up then, for that's just the place and time that the tide'll turn."
No matter how unbearable things get in our businesses or lives, Harriet Beecher Stowe, an abolitionist, author, and champion of women's rights, is encouraging us to never give up. Things may seem terrible now, but it's usually when we're at our worst that it finally starts to get better. Just hold on!
Lou Holtz
"You aren't going to find anybody that's going to be successful without making a sacrifice and without perseverance."
Lou Holtz, a former American football player and coach, is known for his many motivational sayings about perseverance. In this one, he inspires us to make sacrifices and stick with our business goals to be successful.
John D. Rockefeller
"I do not think there is any other quality so essential to success of any kind as the quality of perseverance. It overcomes almost everything, even nature."
If anyone knows anything about persistence, it's John D. Rockefeller. He made a fortune during the American Industrial Revolution, and overcame many difficulties to revolutionize the oil industry. His words remind us that persevering is essential, whether in business or in life.
If you'd like to encourage others to persevere, share these inspirational business quotes on Twitter! It's a great way to not only brighten someone's day, but also increase conversation and engagement within your social media community. Contact Nimble Quotes today to get started!