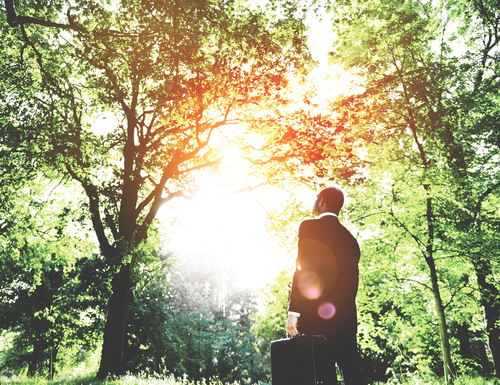 Many people fail to realize the power of Twitter, and miss out on using features like auto-posting as a social media tool for business, because they don't use it – or know what to say when they do use it.
Don't let this happen to you!
Remember, some of the most-shareable content is the simplest.
Now that spring is here, consider posting awesome springtime quotes to boost your Twitter presence and increase your following.
In Spring Quotes: 12 Inspiring Sayings About Starting Fresh This Season, the Quotezine Team provides a slew of seasonally-appropriate quotes that will encourage you and your followers to start fresh – and hopefully talk about it!
"The promise of spring's arrival is enough to get anyone through the bitter winter." – Jen Slelinsky
Winter can be cold, icy, and dark, but no matter how bitter it gets, we know that warmer temperatures are always coming. This quote reminds us that "spring signifies better things to come" – not just temperature-wise, but in life too.
"No winter lasts forever, no spring skips a turn." – Hal Borland
Life may seem bleak and hopeless sometimes, but it won't stay that way forever. Better times will come. Just like winter – it comes (and brings snow, ice, and frigid temperatures with it) but eventually passes on, allowing spring to take its turn.
"Having nothing in your house that you do not know to be useful, or believe to be beautiful." – William Morris
It makes sense. Why let clutter zap your productivity and weaken your inspiration? Clear your home, business, car, lawn, and any other area from useless items that don't improve your life – or at least look pretty.
"Spring is when you feel like whistling even with a shoe full of slush." – Doug Larson
The forecast isn't always sunny outside – or in life. But a good attitude can make you feel like it is no matter what your current situation may be. Slushy shoes, or not.
Social Media Tools for Business
Auto-posting on Twitter is an awesome social media solution for business when used to its full potential. If you'd like to harness the power of Twitter by posting springtime quotes like these, Nimble Quotes is here to help. Sign up for the free 30-day trial and be experiencing amazing quotes for your audience in minutes.