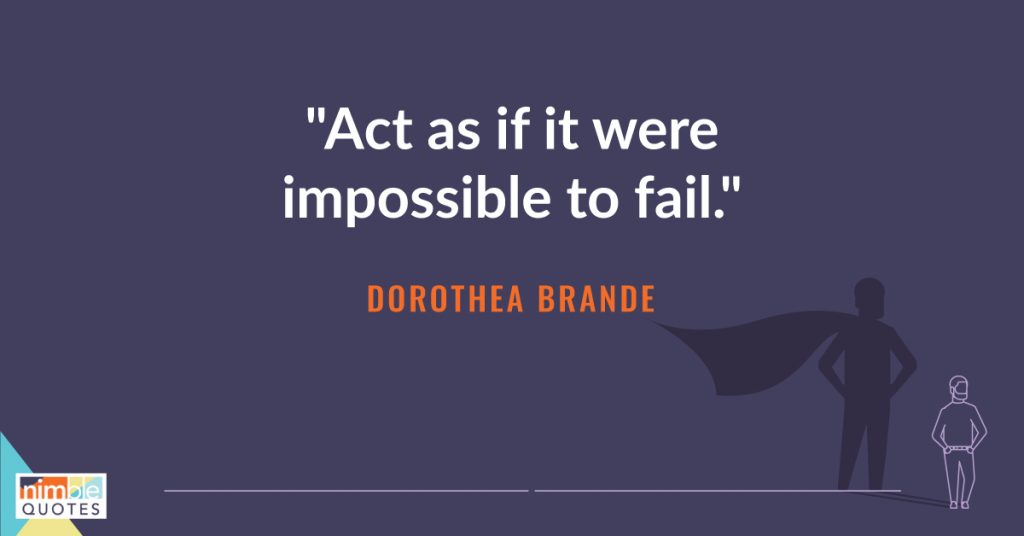 This acclaimed inspirational quote conjures up feelings of positivity, determination, will, and the deep conviction that anything is possible if we believe in ourselves as human beings.
Unfortunately, quotes over time often go un-referenced, and quite frankly, many quotations are simply stolen or claimed by others. The above quote, "act as if it were impossible to fail," comes directly from the pen of one of America's preeminent trailblazing authors, Dorothea Brande.
Dorothea Brande grew up in a community in Chicago, Illinois, called Englewood, and was born on January 12th, 1892. (1) She was the youngest of five siblings, and by all accounts, was the pride and joy of her father, Frederick S. Thompson, and her mother, Alice P. Thompson.
Although they lived and worked in Chicago, Brande's parents were both originally from Maine, which also happened to be the birthplace of her three older siblings. Dorothea's father was a successful and well-known business manager in the Chicago area; however, limited information has been documented about Brande's mother. Although it has been reported, she had a privileged upbringing and came from an exceedingly affluent family.
Brande herself was a well-educated woman and earned her Phi Beta Kappa at the University Of Chicago; she also attended the University of Michigan for a brief time. After completing her studies, she was employed as a newspaper journalist.
She went on to work for the American Mercury Magazine under actor and writer Henry Louis Mencken and George Jean Nathan. Nathan was an actor best known for the movie Camille, a movie version of Dumas play about a fashionable woman who ends up becoming a courtesan, although, in the end, her life is encompassed by tragedy.
Dorothea was the Associate Editor for Bookman Magazine during the early 1930s and by 1934 had taken up the position as Editor-in-Chief. One of Brande's crowning achievements was creating an educational institution for aspiring writers. The School educated writers Nationwide, and in the later years, Brande subsequently made a successful living on the lecture circuit.
Dorothea married her colleague at the Chicago newspaper Herbert Brande in 1916; Herbert achieved fame as a writer and editor. The two later divorced in 1930 before Dorothea remarried another editor, albeit at a different newspaper, Seward B. Collins, in 1936. Collins was an editor for the distinguished American Review.
Dorothea Brande is best remembered for her seminal thought-provoking book "Wake Up And Live," published in 1936. The book inspired scholars to put their progress and ambitions before all other obligations and taught them to discipline their thoughts to overcome fear.
The elusive yet straightforward method that made "Wake Up and Live" a bestseller was the famous quote "Act as if it were impossible to fail," which held a grand fascination for those people who felt powerless, women in particular. (2) The book was brave yet, at the same time, displayed signs of arrogance and contempt.
A vital distinction to make is that the book was written around the Great Depression when fear of failure was so deeply ingrained in the American culture.
In a time where people were searching for hope, Dorothea's book promised just that. The book rekindled hope and belief and promised to give power back to the people rather than the big corporations.
Dorothea Brand also authored "Becoming A Writer," published 1934, in 1936 she wrote "Most Beautiful Lady," then "Letters To Phillipa" in 1937 and in 1938 published " My Invincible Aunt."
On December 17th, 1948, Dorothea Brande passed peacefully in Boston at the Massachusetts General Hospital. She left behind her husband Seward, her son Justin and Gilbert Collins, an adopted son.
Dorothea Brande was a pioneer and provided people with hope in a time of despair. Her message relied on the myth that an immoral world provided equal footing on which heroes and underdogs battle unconstrained by gender, color, power, wealth, and knowledge.
"Act as if it were impossible to fail."
Other quotes by Dorothea Brande
There are seeds of self-destruction in all of us that will bear only unhappiness if allowed to grow."
"So long as new ideas are created, sales will continue to reach new heights."
"Man's mind is not a container to be filled but rather to be kindled."
"The Wright Brothers flew through the smokescreen of impossibility."
"By going over your day in imagination before you begin it, you can begin acting successfully at any moment."
"Where there is an open mind, there will always be a frontier."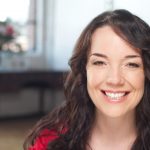 Want to inspire others and be inspired by famous inspirational quotes? Sign up for a 7-day free trial of Nimble Quotes, choose from 60+ categories of quotes (success, financial, business, women's quotes etc.) to appear on your Twitter feed as if you've tweeted them yourself. Try our SMS option too – get inspirational quotes sent to your phone each day – a text message you'll love to receive!