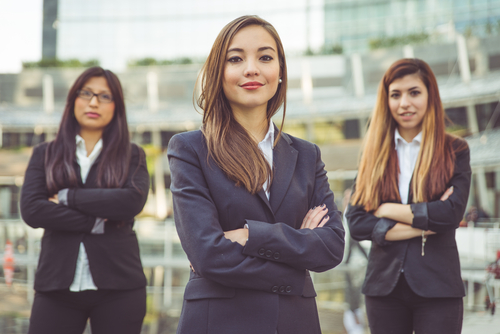 The folks over at Bright Drops collected 33 Inspirational Quotes All Women Need to Hear. After reading through their list, we pulled out three of our favorites (that would also make great quotes on Twitter!) and examined them for you below. We hope you're as inspired as we were!
Eleanor Roosevelt – Feeling Inferior
"No one can make you feel inferior without your consent."
It can be difficult to take responsibility when you're hurt, but you must stop blaming other for how you feel! Sure, people may say negative, hurtful, and frustrating things to you at times, but these words can't hurt you unless you let them. Listen for truth in someone's words, not emotion. Use the truth to make you a better person and don't let someone else's emotions get you down.
J.K. Rowling – Courage
"It takes a great deal of courage to stand up to your enemies. But even more to stand up to your friends."
Standing up to your enemies requires a lot of courage, but Rowling is right – sometimes standing up to your friends requires even more. We always want to be on a friend's side, but when we know something isn't right, we should be courageous enough to speak up. We may lose the friend, but at least we've stayed true to our beliefs.
Melissa Etheridge – Power and Beauty
"You are more powerful than you know; you are beautiful just as you are."
Women are born with more power than we may realize, and we should take advantage of that power in everything we do. Not only that, we're also beautiful! As women, we tend to obsess over our looks and completely miss one obvious fact: we're already beautiful and don't need anything more to make that it true.
Posting Inspirational Quotes on Twitter
Weren't those inspirational words great? If you'd like to share these and similar quotes on Twitter with your followers, contact Nimble Quotes today. We're a leading content service for Twitter users and can help you supplement your existing social media to attract new followers and increase engagement.