The iconic stylist Patti Wilson was born and raised in New York and since early childhood has had a deep fascination with fashion and, in particular, styling. During her professional career, she has worked side by side with some of the most influential fashion photographers of our time.
Names such as Steven Klein, David LaChapelle, Terry Richardson, Peter Lindeberg, and Steven Miesel are just a few with whom she's had the great privilege of collaborating. Along with these great photographers, she produced work for L' Uomo Vogue, Italian Vogue, I-D, and Numero, all of which have had an extraordinary impact on the fashion world over the past decade.
Patti continues to collaborate with the most prominent artists and is acknowledged globally for her eclectic style. Her endless ability to present clientele like Armani, Dolce & Gabbana, and Valentino, with unique, diverse, and trailblazing style continues to drive the industry forward.
Starting in her early years as a fashion stylist, she had a fortunate encounter with David LaChapelle during the very first Alexander McQueen exhibition. The show had a profound and deep impact on Patti, and she later recalled that it was the first time she realized fashion could be "half-dead and half-alive."
Before realizing her career in the fashion industry, Patti was employed as a waitress and hostess at a Jazz Club in uptown New York. There she had the opportunity to mingle with celebrities from Hollywood, Broadway, and Professional Sports. She recalls meeting legends like Muhammed Ali and Woody Allen, a frequent client at the club because of his passion for playing the horn.
The club also provided the chance to meet with a female photographer who taught Patti about styling. Until then, Patti admits to being absolutely obsessed with a girl from her school who was a model. Patti remembers the model leaving school early to do shoots for the famous teen magazine Seventeen. Patti says, " It was so unheard of. She would wear the most beautiful coats over her uniforms; she was absolutely exquisite."
Working closely with David LaChapelle, the most influential photographer of our times, helped Patti's stylistic character progress to new levels she thought impossible. According to Patti, David was an amusing guy to work with, and she recalls when she went in for a shoot how he would poke fun at her and the fact she was always dressed in "drag" clothes.
Looking closely at Patti Wilson's life and career, it's clear to see she has always walked to the beat of her own drum. One might be inclined to think she was almost destined to become one of the most influential stylists the fashion industry has seen.
Patti's famous quote," following the herd is a sure way to mediocrity," highlights and showcases the importance of embracing your individual personality and not "going along to get along." Be your own creative self, follow your dreams, create your own unique identity, and forget what others think.
Patti is known in the industry for pushing the limits of what others thought impossible in terms of stylistic creativity and design. Working as Whitney Houston's stylist was an experience she will never forget, and even Patti herself has said she was fired twice by Houston but somehow always ended up going back.According to Patti, Whitney was always "different with her," and she never once questioned Patti's stylistic impressions.
To this day, Patti is one of the most popular and influential stylists in the industry. She has an office in New York, located on the same floor as a children's school which she says is a blast.
"Following the herd is a sure way to mediocrity."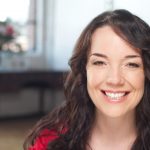 Want to inspire others and be inspired by famous inspirational quotes? Sign up for a 7-day free trial of Nimble Quotes, choose from 60+ categories of quotes (success, financial, business, women's quotes etc.) to appear on your Twitter feed as if you've tweeted them yourself. Try our SMS option too – get inspirational quotes sent to your phone each day – a text message you'll love to receive!