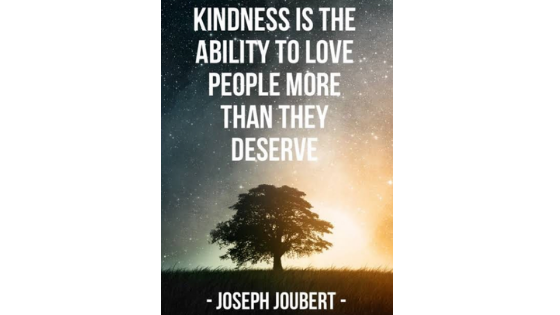 Inspirational quotes are such lovely things. They can lift us up, can inspire us to keep going, can impart wisdom with a sentence or two.
What is really neat though, is the story behind the quote – about the person. Who were they? Who are they? Why did they write or say the quote that we consider inspirational?  Sometimes, the story about the person behind the quote is so much more interesting or inspiring than the quote itself.
The quote featured today is:
"Kindness is the ability to love people more than they deserve." – Joseph Joubert.
Who was Joseph Joubert?
Born 7 May 1754 in Montignac, Périgord –  and passed away 4 May 1824.
He was a French moralist and essayist, remembered today largely for his Pensées (Thoughts), which were published after his death.
You can read part of Joubert: A Selection from His Thoughts.
Interestingly, he didn't publish anything while he was alive.  Isn't it amazing that someone could do so much work during his lifetime and yet not share it with the public? What would make someone create yet not promote their own work? What do you think?
It could have been that he was kept busy with his day job. He taught at the college-level. Later, he was appointed as the inspector-general of universities under Napoleon. I'm sure it wasn't an easy job doing anything that was appointed by Napoleon!
He alternated between living in Paris with his friends and living in the French countryside alone. While in Paris, he became friends with another writer who also happened to be a diplomat. His name was Chateaubriand.
So how did his writing become available to the public? After his death, his widow entrusted Chateaubriand with Joseph's writings. But it seemed to take Chateaubriand a while to get around to do anything with his friend's writing.
It was a whole fourteen years after Joseph Joubert passed away that Chateaubriand finally published a selection titled, Recueil des pensées de M. Joubert (Collected Thoughts of Mr. Joubert). Then, more complete editions were to follow, as were collections of Joubert's correspondence.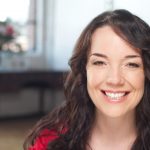 Love inspirational quotes? Want them as part of the content you post on social media without the hours it takes searching for inspirational quotes? Be human and authentic without having to share personal details…add inspirational quotes to your Twitter content as if you've Tweeted them yourself. Nimble Quotes does this all for you.  Try it today for free, if you like the service after the trial, it's only $99/year (less than 30 cents a day!). Sign up today!