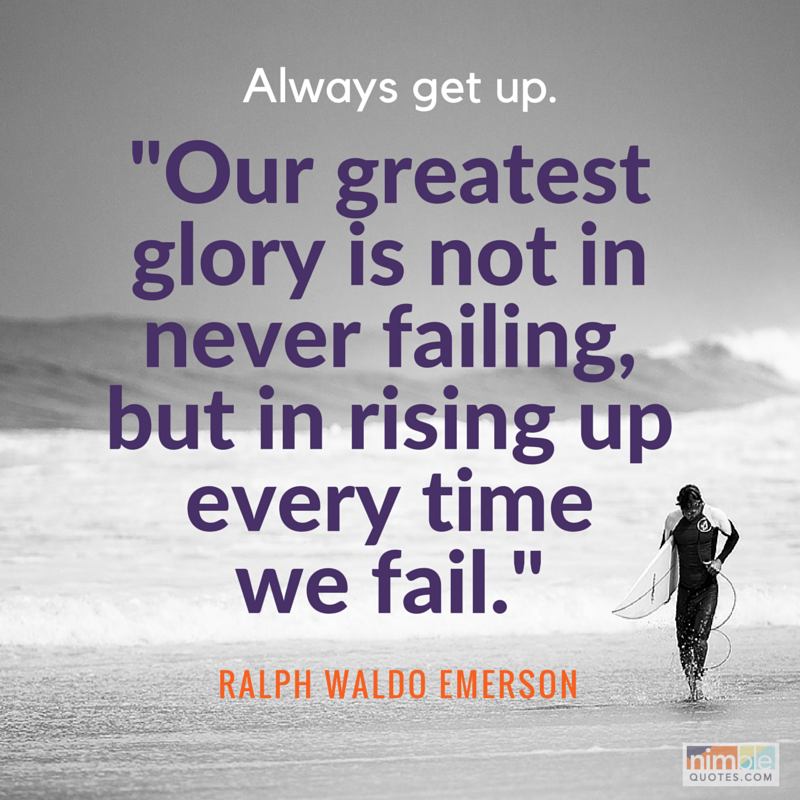 I was recently blessed with the opportunity to participate at the recent TEDxDistillery District Women event in Toronto. It was a great event, with insightful and educational speakers.
For those of you haven't heard of it, TED is a great non-profit organization dedicated to spreading ideas in the form of short, powerful talks. Their presentations cover a number of topics ranging from technological to environmental. But some of the best talks are purely inspirational, where people from different backgrounds share hard-earned wisdom and quotes about life, living and relationships.
If you're looking for great quotes about life to fill your Twitter stream, then feast your eyes on these:
1. We're all hiding something. Let's find the courage to open up
Speaker: Ash Beckham
Link: http://www.ted.com/talks/ash_beckham_we_re_all_hiding_something_let_s_find_the_courage_to_open_up/
Ash Beckham is an equality advocate who has often encountered many hardships since coming out as a lesbian. In her talk, she speaks about the difficulty of opening up to people around you, and how to have hard conversations about your inner conflicts.
I like this talk a lot because she doesn't just apply this to gender issues, but to any hard issues that people face that cause them to bottle up their emotions or feelings. I'm a big fan of anyone that tells me to be myself (and not care what other people think)!
Tweetable quotes:
"A closet is no place for a person to live."
"There is no harder. There's just hard."
"Show the world we are bigger than our closets."
2. 5 ways to kill your dreams
Speaker: Bel Pesce
Link: http://www.ted.com/talks/bel_pesce_5_ways_to_kill_your_dreams/
Originally from Brazil, Bel Pesce is an entrepreneur and author who understands what it takes to achieve your dreams. In this hilariously ironic talk, she takes the opposite stance and tells you what not to do to make your dreams come true.
This talk is short, punchy, and funny as it exposes the myths that hold people back from achieving what they've always wanted to do—whether it's in your career or in your personal life.
Tweetable quotes:
"Achieving your dream is a momentary sensation. Your life is not."
"Be responsible for your dreams."
3. Smash fear, learn anything
Speaker: Tim Ferris
Link: http://www.ted.com/talks/tim_ferriss_smash_fear_learn_anything/
Productivity guru Tim Ferris, author of the bestselling book, The 4-Hour Workweek is probably one of the best authorities in breaking barriers and getting things done. And the most important thing to smash? Fear.
Tim's advice resonated with me a lot, because as an entrepreneur I experience fear on a regular basis. What if this idea doesn't work? What if this strategy fails? What if, what if, what if? But Tim's talk gave me one of the best quotes about life I've ever heard. Watch it and see for yourself!
Tweetable quotes:
"What's the worst that can happen?"
"Fear is your friend."
"It's what you do, not how you do it."
4. Why you will fail to have a great career
Speaker: Larry Smith
Link: http://www.ted.com/talks/larry smith why you will fail to have a great career/
Larry Smith teaches Economics at the University of Waterloo and mentors students on career management and building startups. His most notable startup mentee is Research in Motion (RIM). In this talk, he uses tough love to call people out on their absurd excuses on their failures to establish great careers.
I love how irreverent and blunt he is. It's just what people need to hear, and he does it in such a funny and witty way that it really sticks in your memory.
Tweetable quotes:
"Go for it, kid. Just like I did."
"Saying 'you're competent' is damning yourself with the faintest of praise."
"Great friend. Great spouse. Great parent. Great career. Is that not a package?"
5. Want to be happy? Be grateful
Speaker: Brother David Steindl-Rast
Link: http://www.ted.com/talks/david steindl rest want to be happy be grateful/
Who better to teach about happiness than an actual Benedictine monk? David gives a compelling and inspirational talk about gratitude, and how happiness stems from it instead of the other way around.
This talk was an important lesson to me, and I think all of us, as we run through our busy lives and are constantly asking the "happiness" question.
Tweetable quotes:
"Opportunity is the gift within every gift."
"Grateful people are joyful people."
What are your favorite TED talks? What great quotes about life have you learned from these wonderful people? Share them with me in the comments or on my Twitter feed!
Share inspiring quotes in your Twitter feed as if you tweeted them yourself. Choose from 30+ categories. Try the Nimble Quotes 30-day trial today. No credit card required. Sign up for the Nimble Quotes newsletter to learn how to get Twitter working for you.