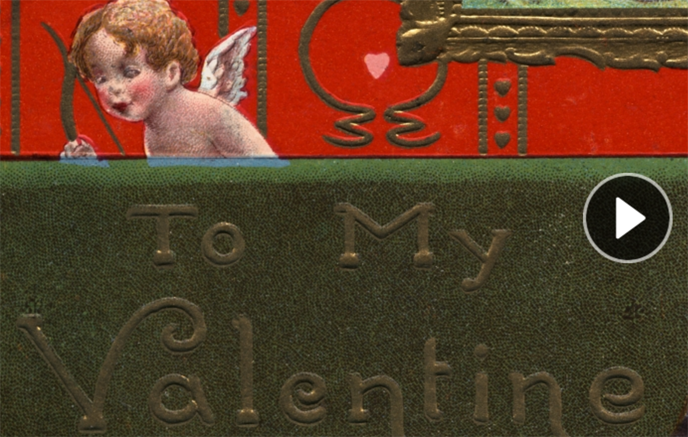 15 Really Lovely Quotes About Valentine's Day
The folks over at History.com went further though, with this beautiful 3 minute video on the history of Valentine's Day cards.
The woman in the video is Nancy Rosen, who is the president of the National Valentine Collector Association. Did you know such an association existed?
She explains various styles of Valentine's cards, their history, and when they first appeared.
Further down the page you'll find 15 quotes about Valentine's day from Antoine de Saint-Exupery, Johann Wolfgang von Goethe and  Dorothy Parker to name a few.
These are all very positive quotes about the day of love. Valentine's Day, celebrated on February 14, is recognized in many countries around the world, but is not an official holiday. Read more about the history of Valentine's day.
These quotes may be just the beautiful sentence to include in your card to your valentine. And that is the lovely thing about quotes – they sum up what you could say, if only you could find the words. One of the reasons why quotes can forge such a strong emotional connection between us.
Quotes About Love on Twitter
If you're a Nimble Quotes subscriber, we have 800+ quotes about love (love towards a person you are romantically involved with, work, family, friends, life). Why not include that category in your quote selection for the next few days?
To choose Love quotes to add to your Twitter stream , follow these steps:
 All quote categories are in alphabetical order, scroll to "Love", check the box beside it and your changes will take effect immediately. Enjoy Tweeting quotes about love!

Want to try Nimble Quotes? Sign up now for 30-days free. Your trial is of the Advanced subscription – be sure to check out and make use of all the features including images (which are in beta testing), hashtags and specific day or time scheduling. Set once and let it run automatically.