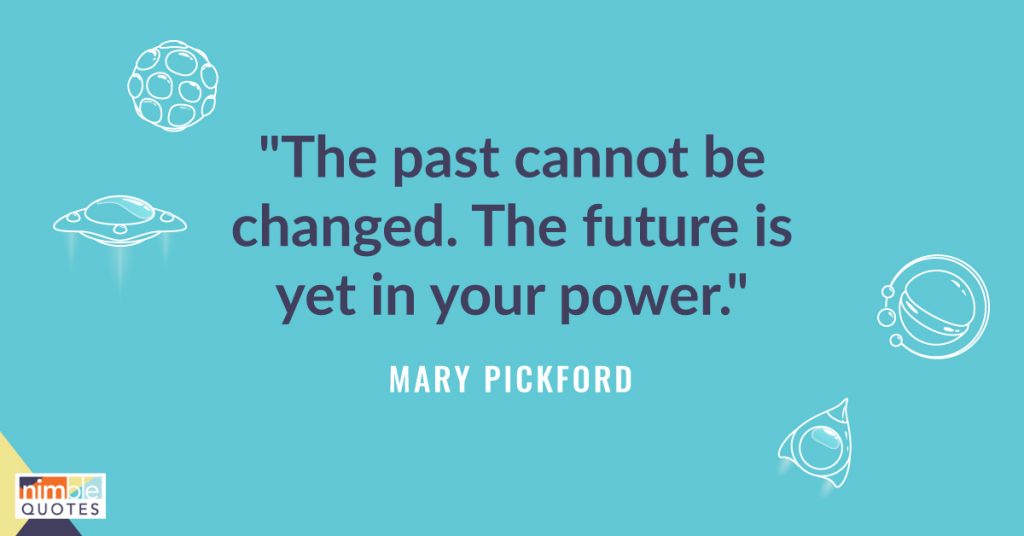 Mary Pickford was born on April 8, 1892; she was one of the first female movie producers, making her a pioneer in the Hollywood film industry. Her real name was Gladys Louise Smith. Mary was a Canadian born actress and is probably best known for her co-founding United Artists and Pickford- Fairbanks Studios. Mary was also one of the originators of the Academy of Motion Picture and Sciences.
During the silent film period, Mary was known as "America's Sweetheart" and the "girl with curls." In a day and age where actresses and actors went by pseudonyms, Mary was one of the first Hollywood stars to be booked under her own name. During the 1910s and '20s, she was recognized as one of the most famous and sought-after actresses of her time, justifying the nickname "Queen of Movies."
In 1929 Mary won the Academy Award for Best Actress in the film Coquette, which was Mary's first role in a non-silent film. In 1976 she earned an Academy Honorary Award for her contributions to cinema. In 1999 the American Film Institute listed her 24th on the most renowned female actresses of classic Hollywood Cinema.
Acting had slowly morphed into a family affair with Mary, her mum, and her two sisters traveling America by railroad, acting in low-grade exhibitions and shows. The pressure and the monotonous acting work took their toll on the family, and after six poverty-stricken years, Mary had resigned to the fact she could no longer continue.
Then out of the blue, in 1907, Mary finally landed a leading role in a play on Broadway. The play happened to be penned by one of the most famous and recognized playwrights of all time, William C. DeMille. William's brother Cecil also performed in the play. During a meeting with the producer of the play David Belasco, he recommended Gladys change her name. From that point on, she was known as Mary Pickford.
Mary had a turbulent personal life, to say the least, being married no less than three times. Her first marriage was to Irishman Owen Moore, a silent actor; reportedly, she had a miscarriage after becoming pregnant to Moore in 1910. After periods of domestic violence and the continued struggles with Moore's alcoholism, the pair divorced in 1920, with Mary paying $100,000 as settlement.
Remarkably only a few days later, Mary married Douglas Fairbanks, an American actor known for his swashbuckling roles. The marriage was termed the "marriage of the century," and the two quickly became known as the King and Queen of Hollywood. After returning from their European honeymoon, the pair were greeted by huge crowds who lined every major railroad station to celebrate them as they passed through.
Mary's profound and everlasting quote, "The past cannot be changed; The future is yet in your power," brings up struggles in our own lives that at some point in time we've had to deal with and it's a lesson the most successful people in the world have all learned.
It's not easy after an argument with a family member or a bad day at work to bounce back positively. Understanding that you can't change the past, but you can change the future is paramount to your success. Modifying your mindset to be a positive one and creating daily habits that provide you with success is a strategy everyone could try to apply. 
Using her status, Mary Pickford continued to promote several charities and donated large sums to many causes she held near to her. To many, Mary was viewed as a gentle, kind-hearted fragile woman; this was true; however, over time, she developed into a powerful and astute businesswoman taking charge of her career in what, at the time, was a male-dominated industry.
Mary was an intelligent woman and astonishingly, only three years after starting her movie career, had already become her own producer. It's reported by her foundation that, "Mary managed every phase of her movies' production, from booking stars and crew to supervising the writing, the shooting, the editing, to the final release and publicity of every plan."
On retiring from film, Mary struggled with alcoholism just as her first husband and father had. In March 1928, Mary's mother passed away after fighting with breast cancer, and both her siblings also died due to alcohol-related causes.
In her later years, she contacted the Canadian Government to have her citizenship reinstated. In her own words, she wanted to "die as a Canadian." The Canadian Government subsequently approved her request.
Mary Pickford passed away on May 29, 1979, after suffering from a massive cerebral hemorrhage.
More Quotes from Mary Pickford
"You may have a fresh start any moment you choose, for this thing that we call 'failure' is not the falling down, but the staying down"
"Adding sound to movies would be like putting lipstick on the Venus de Milo"
"If you have made mistakes, even serious ones, there is always another chance for you. What we call failure is not the falling down but the staying down"
"One of the great penalties those of us who live our lives in full view of the public must pay is the loss of that most cherished birthright of man's privacy"
"It would have been more logical if silent pictures had grown out of the talkies instead of the other way around"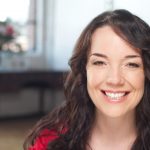 Want to inspire others and be inspired by famous inspirational quotes? Sign up for a 7-day free trial of Nimble Quotes, choose from 60+ categories of quotes (success, financial, business, women's quotes etc.) to appear on your Twitter feed as if you've tweeted them yourself. Try our SMS option too – get inspirational quotes sent to your phone each day – a text message you'll love to receive!