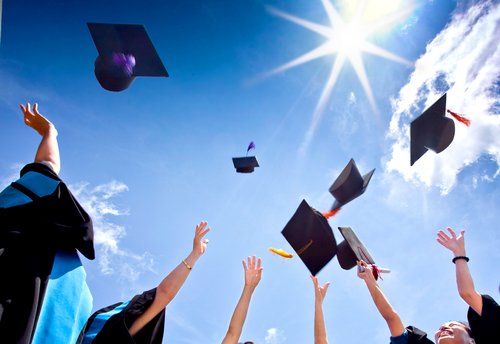 With graduation season just around the corner, (or with any course you are doing, graduation can now be any month of the year!) now is the perfect time to consider posting not only business quotes, but also graduation quotes.
The good thing about these graduation quotes is that they're inspirational and can encourage anyone – whether they're fresh out of high school or fresh into retirement – to follow their dreams.
TeachHub collected 20 motivational graduation quotes. We'll examine 3 of the best ones to post on Twitter, here:
"In response to those who say stop dreaming and face reality, I say keep dreaming and make reality." -Kristian Kan
Graduation is often a time when students are told that playtime is over and "real life" begins. What a joy killer! The truth is, playtime never has to end. It is through play that we find life's joys and meaning. Play lets us experiment and try things we'd hesitate to do in our normal lives. We laugh. We socialize. Students entering the professional world can turn their dreams into reality and forge their own paths in life.
"Education is the key to unlocking the world, a passport for freedom." – Oprah Winfrey
Oprah Winfrey captured the value of education perfectly in this, short, sweet, Twitter-friendly quote. Graduates who've just completed a phase of their educational journey should feel empowered. They've now opened the door to new opportunities in their lives. What a great feeling!
"Be who you are and say what you feel, because those who mind don't matter and those who matter don't mind." – Dr. Seuss
Graduates should love who they are and not be afraid to express themselves. They also shouldn't worry about what other people think about them. Because as Dr. Seuss puts it, anyone who really matters won't mind what who you are and what you have to say, anyway.
Posting Graduation and Business Quotes on Twitter
Celebrate Graduation season by posting inspirational graduation and business quotes on Twitter. If you need any help getting started, Nimble Quotes is here. We'll help you realize the full potential of your Twitter account so you can gain more followers and engage in more meaningful conversations.