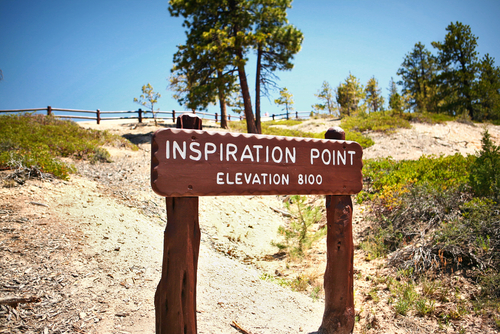 There's no clear definition of what inspires us.
It could be the lyrics of a song, the brush strokes on a painting, or even the words from a quote about travel.
Lola Akinmade Akerstrom, a Matador Network contributor, put together a list of the most inspiring travel quotes of all time.
Who knew these three travel quotes could also make great business quotes?
"Do not follow where the path may lead. Go instead where there is no path and leave a trail." – Ralph Waldo Emerson
American essayist Ralph Waldo Emerson may be directly referring to travel with this quote, but its meaning can apply to many different situations – your business being one of them! You don't always have to follow the most obvious path. Sometimes it's better to make your own way, and leave a trail for those who may someday follow you.
"The journey not the arrival matters." – T.S. Eliot
Sometimes we get so caught up in accomplishing our goals that we forget to enjoy our path to success. Are you focused on improving efficiency, retaining employees, and growing your business? That's great! Just don't overlook the value of celebrating your successes and evaluating your missteps along the way, as T.S. Eliot suggests so eloquently.
"A journey of a thousand miles begins with one step." – Lao Tzu
According to Lao Tzu, an ancient Chinese philosopher, anything you want to accomplish – large or small – must begin with one step. Whether you intend to hike the 1,056-mile Great Himalayan Trail in Nepal or increase your annual sales by 10%, the journey has to start with that oh so important, first step forward. And the good news is, once you take that first step the rest of them get easier!
Posting Business Quotes on Twitter
If you'd like to share inspiring travel and business quotes like these on Twitter, contact Nimble Quotes. We're an original quote content service for Twitter users and can help you attract new followers, increase conversations, and deepen relationships within your social media community!