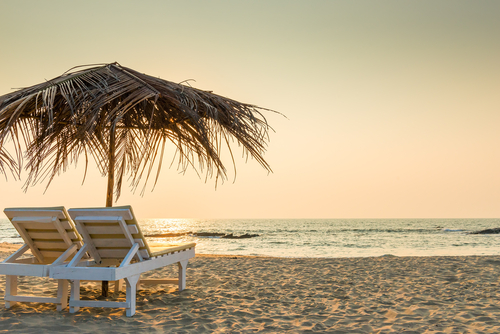 Taking a vacation every now and then is crucial.
If you've been working hard for months and can't remember the last time you got away for some quality R&R, chances are it's time for you to book a trip.
We've all been there, and if you want to share relatable content with your followers, consider posting quotes (with the help of auto-posting Twitter tools) that inspire vacation-taking. Here are 4, collected by Happy Publishing, that sum it up perfectly.
"A vacation is what you take when you can no longer take what you've been taking." – Earl Wilson
We all reach a point where the stresses of work, home, family, and life become unbearable. Once we reach this point (or hopefully before) we should absolutely prepare to take a vacation. We deserve it, after all!
"A wise man travels to discover himself." – James Russell Lowell
Taking a vacation gives us an opportunity to slow down, relax, and think about who we really are (while poolside, preferably). We should take full advantage of this time and not worry hopelessly about the stresses we left at home.
"A vacation is having nothing to do and all day to do it in." – Robert Orben
Which is exactly what many of us love about vacations. We can forget about working long hours at an office, slaving over reports with varying (and often overlapping) due dates, and enjoy the tranquility of having nothing at all to do.
"If you come home as happy as you leave, you have had a good vacation." – Unknown
But every vacation must eventually come to an end. Although vacation activities are fun, food is delicious, and room service is magical, heading home is always great too. The writer of this quote defines a good vacation as ending just as it started – with us happy.
Using Twitter Tools
If using Twitter tools like auto-posting seems overwhelming, Nimble Quotes can help. We're a leading content service for Twitter users and can post inspiring vacation quotes like these to your Twitter stream for increased conversation and engagement. Contact us to learn more.