4 Quotes to Inspire the Busy Entrepreneur to take a Holiday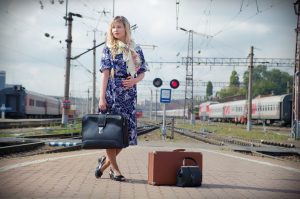 Summer's coming, and who doesn't love getting away for some fun and sun? While camping trips, cottaging or beach vacations are the highlights of many summer adventures, busy entrepreneurs often find it difficult to drag themselves away from work for some much-needed downtime. As much as we all appreciate your dedicated work ethic, we can't stress enough how important it is to disconnect from time to time. A holiday can aid in reducing stress and anxiety, help clear your mind and allow new ideas to flow. By allowing yourself a vacation from work, you'll actually improve your efficiency when you return!
It's time to stop making excuses and start making time for yourself!
We know entrepreneurs love finding inspiration and motivation in quotes, so we've compiled a list to help you tear yourself away from the office and take a well-deserved break.
"The world is full of travellers.
Once in a year go to someplace you have never been before.
You will meet Confused seekers, Hopeful wanderers, Enthusiastic story-tellers, Happy families.
Look into their eyes and stuff your eyes with wonder, live as if you'd drop dead any moment.
Look at the world. It's more beautiful than any dream you'd have ever seen.
Make the most beautiful travel diary and open it up to your third generation because only your grandchildren will understand what your children will fail to."
― Ranjani Ramachandran
Although our businesses are extremely important to us as entrepreneurs, there is more to life than just work. Be sure to open your eyes and take it all in.
"Reaching the top requires taking a good break every time you need it! On the way up, you must never hesitate to stop for a while!"
― Mehmet Murat ildan
Don't burn yourself out trying to reach the top, enjoy the journey to success.
"Every person needs to take one day away.  A day in which one consciously separates the past from the future.  Jobs, family, employers, and friends can exist one day without any one of us, and if our egos permit us to confess, they could exist eternally in our absence.  Each person deserves a day away in which no problems are confronted, no solutions searched for. Each of us needs to withdraw from the cares which will not withdraw from us."
― Maya Angelou, Wouldn't Take Nothing for My Journey Now
If you really can't manage to take a full vacation, at least give yourself one day of relaxation and rejuvenation.
Quotes are meant to inspire, so hopefully, we've inspired your inner traveller to get out there and enjoy the summer. Remember:
"Life's short. Eat dessert first, work less and vacation MORE!!"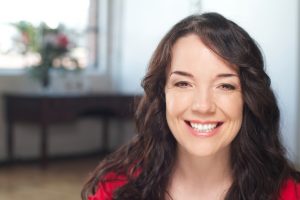 Jen Kelly is a marketing consultant in Toronto, owner of Nimble Quotes and CEO of New Initiatives Marketing Inc. (NIM) serving growing businesses in Canada and the USA. NIM is the team to call for marketing execution excellence.