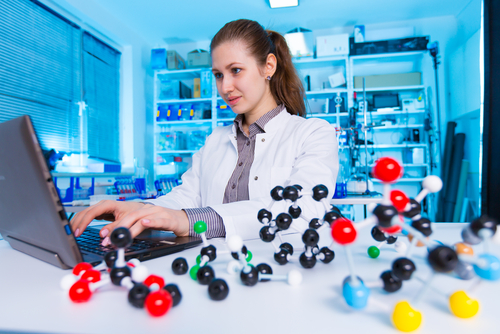 It's not always easy working in demanding industries that are male-dominated. That's why women who work in STEM, science, technology, engineering, and math, should be applauded for their accomplishments.
To motivate these powerful ladies, here are some awesome quotes, courtesy of CNN writers Sheena McKenzie and Phoebe Parke. Let these words empower you to advance your career and whatever field you work in. And, do think how your Twitter accounts will automatically post relevant quotes to your accounts.
"This job is a great scientific adventure. But it's also a great human adventure." – Fabiola Gianotti, Higgs Boson physicist
Not only is Gianotti expressing appreciation for her occupation, she's also expressing appreciation for its important role in the advancement of humanity. Women who work in STEM are doing critical work and should never underestimate their contributions to society. They should celebrate them!
"Science is not a boy's game, it's not a girl's game. It's everyone's game. It's about where we are and where we're going…" – Nichelle Nichols, former NASA Ambassador and actress
Nichelle reminds ladies in STEM that science isn't for one gender or another – it's for everyone. We're all working together to move scientific exploration forward in a positive way, so don't worry too much about who developed the results. Collaborate with your colleagues, male and female, to find solutions that benefit us all.
"I'm not a woman at Google, I'm a geek at Google. And being a geek is just great." – Marissa Meyer, CEO of Yahoo, former engineer at Google
Women who work in STEM shouldn't be defined by their gender. They should be defined by who they are as people and what they stand for. Whether you're a mathematician, doctor, tech specialist, or geek like Meyer, be proud of your characteristics and contributions. After all, they're just as valid as any man's.
Automatically Post Relevant Quotes to Twitter
If you'd like to post quotes like these on Twitter, but are unsure of how to get started, contact Nimble Quotes today. With our effective auto-posting service, we'll automatically post relevant quotes to your Twitter stream that will increase your following and help you harness the power of Twitter.