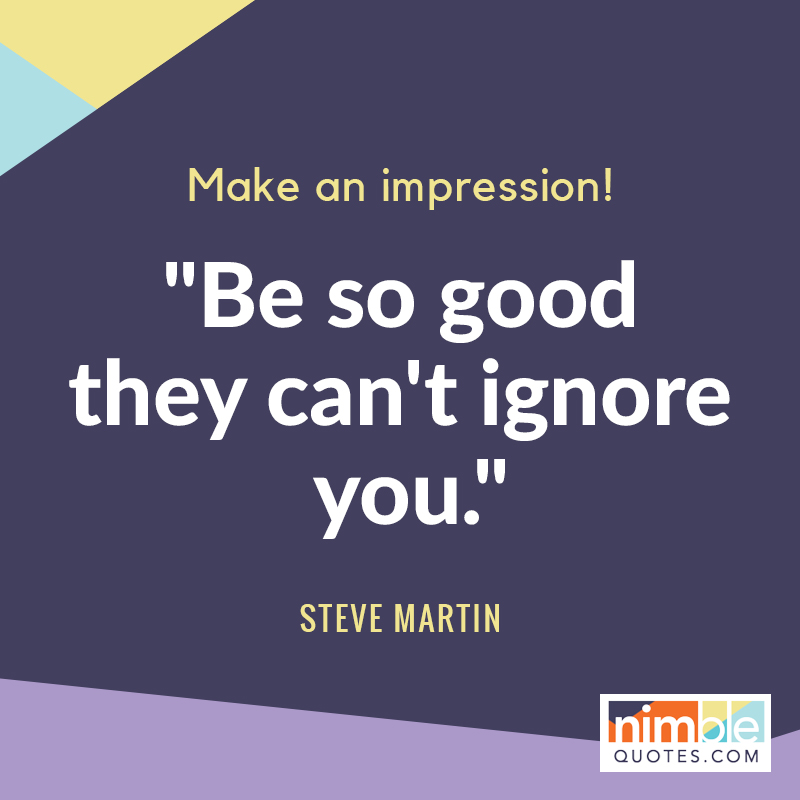 When it comes to Twitter, inspirational business quotes are a sure hit. In addition to being interesting to followers, they're also easy to share and highly engaging. To keep your Twitter quotes performing well, however, it's important to remember these five rules
1. Keep quotes relevant
Just like any of the other content you post on Twitter, the inspirational business quotes you choose to share with your audience should be relevant to their experiences or struggles. This helps your audience engage with your quotes and increases the likelihood that they'll feel like you or your company understand their situation.
2. Make sure the quotes on Twitter are appropriate
A great quote is a great quote – unless it was spoken by someone controversial who may offend your followers. While quotes can help you build your Twitter presence, they can also cause serious damage if you're not careful about vetting both the quote and the author of the quote to ensure that there's nothing controversial lurking there. Taking the extra time and energy needed to ensure the motivational business quotes you post on Titter are appropriate will pay off in the form of enhanced reader response, more engagement from followers and keep you away from feeling like you posted something that may be taken the wrong way by someone.
3. Keep quotes short
You don't want to be abbreviating your business quotes to the point that they're unreadable, so be sure to pick ones that are short enough to accommodate Twitter's 140-character limit from the get-go. There are plenty out there that are paragraph-length. Not to worry, there are plenty more that are pithy enough for Twitter. And isn't that part of the magic of a great quote – being able to sum up in few words what takes most of us many sentences to convey?
4. Share timeless and current quotes
While it's great to post the occasional Shakespeare quote, one of the best things about business quotes is that quotes can help you stay current in your industry. Some are timeless – Henry Ford quotes often get a lot of interaction, but there are some modern day quote-able leaders in your industry too. Look for quotes spoken by today's thought leaders in your industry and share them with your audience. You'll be giving these leaders extra exposure and helping them to inspire countless others via your shares.
5. Choose the most inspiring quotes
Nobody gets all worked up over a ho-hum business quote! With this in mind, it's important to keep your business quotes inspiring and motivational. If they don't make your readers want to jump into action, or doesn't grab them emotionally, they're probably not doing their job.
When used correctly, motivational business quotes can help you grow your Twitter presence and gain more followers. These five tips can help you ensure that the quotes you post on Twitter are always relevant, interesting, and exciting to your followers.
To learn more about the power of business quotes on Twitter or to start using our service, which automatically posts relevant business quotes to your Twitter feed, try a 30-day free trial at  Nimble Quotes today!