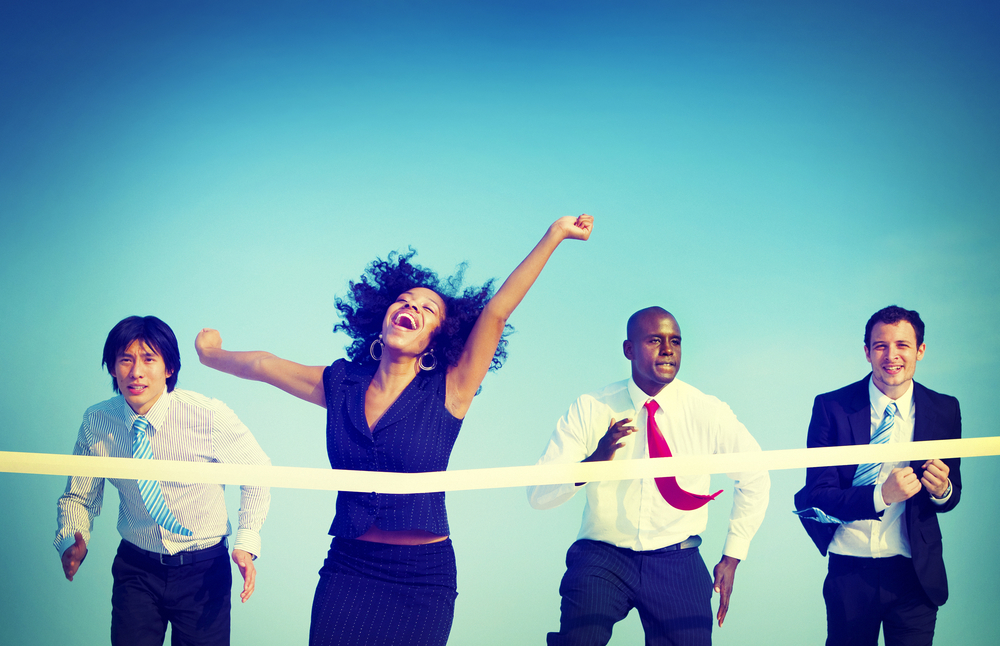 Anyone with goals knows how difficult it can be to finish them.
Sure, procrastination may be to blame. But sometimes all we need is a little help in the form of a motivational boost – which is exactly what makes inspirational quotes about finishing goals great for posting on Twitter.
We've all been there, and we can all appreciate the positive words. Here are 5 lessons with tweetable quotes, courtesy of Angel Chernoff's article.
Side note: If you're unsure of how to start posting quotes on Twitter, there are a number of social media tools for business, like auto-posting, that can make sharing these sayings a cinch.
Struggling is Natural
"If you don't make mistakes, you're not working on hard enough problems. And that's a big mistake." – F. Wikzek
Finishing a goal is never easy, and we shouldn't expect it to be. We have to face the fact that we're going to make mistakes along the way – and that's a good thing. After all, if we didn't make any mistakes ever we probably wouldn't be challenging ourselves – and that's never a good thing.
Think About the Future
"Always make your future bigger than your past." – Dan Sullivan
If we don't finish our goals, we can never grow and become better in the future. If you're struggling to get through something or are searching for motivation, just think about your future. Do you want it to be better than your past? If so, you must finish that goal.
Make it Fun
"The supreme accomplishment is to blur the line between work and play." – Arnold Toynbee
Don't beat yourself up if you don't reach your goals immediately. No one is perfect. Besides, if your goal is something you're passionate about, you should be getting as much fun out of the process as you can. Don't take things too seriously and definitely don't make it harder than it should be.
Don't Lose Passion
"Success consists of going from failure to failure without loss of enthusiasm." – Winston Churchill
When you're on the path to finishing a goal, you will face setbacks. Don't measure your success by how many failures you face or don't face. Measure it by how good of an attitude you maintain throughout the journey. Passion and enthusiasm will take you far. Don't lose either!
Remember Your Team
"Remember the difference between a boss and a leader: a boss says 'Go!', a leader says 'Let's Go!'." – E.M. Kelly
Your goals aren't always yours alone. Often, we share our goals with other people in our families and businesses. If you're leading the charge on completing an objective, include your team in everything and don't forget to work with them. You'd be surprised how much faster a goal can be reached when working together.
Social Media Tools for Business
Finishing goals can be one of the most difficult things we face in life – and most rewarding! Inspire your followers to finish their goals by posting motivational quotes on Twitter. If you need help, social media tools for business offered by Nimble Quotes are the perfect way to quickly and easily engage with your followers! Contact us today to learn more.