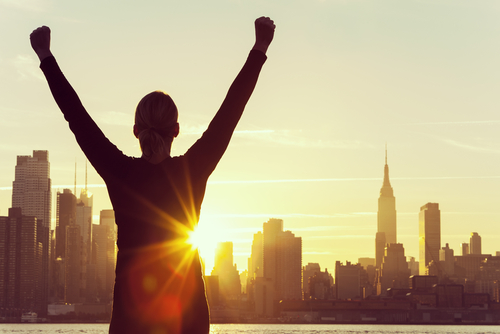 In Zoe B's popular Mind Body Green article, we're reminded that failure happens to all of us – and that it should never keep us down.
The writer references people like Thomas Edison, Henry Ford, and Alexander Graham Bell as examples of innovators who turned their losses into lessons.
But failure being a learning opportunity is just one reason why we shouldn't let it keep us down. Here are some more:
FYI: there are many Twitter tools available, such as auto-posting that can help you share inspirational quotes like these below with your followers on a regular basis.
Failure is a Learning Opportunity
"I have not failed. I've just found 10,000 ways that won't work." – Thomas Edison
It's all about perspective. You can focus on failure and become trapped by it, or view at as a learning opportunity and realize that you now know what doesn't work so you can focus on what does. 
Failure Is a Stepping Stone to Success
"Develop success from failures. Discouragement and failure are two of the surest stepping stones to success." – Dale Carnegie
Once you've failed one time… or ten times, you can use those experiences as resources to succeed. Ultimately, failure helps you move forward and put things that weren't successful behind you.
Failure Makes Us Wiser
"Failure is only the opportunity to begin again, only this time more wisely." – Henry Ford
Wisdom is invaluable – and many times gained through failure. Once you've been knocked down you not only have an opportunity to get up and try again, but with more knowledge, experience, and wisdom.
Using Twitter Tools to Post Inspirational Quotes
If you'd like to share inspirational quotes like these with your followers, Nimble Quotes can help. We're a leading content service that provides super helpful Twitter tools, like auto-posting, to Twitter users. Contact us today to learn how you can engage in more conversation, increase your followers, and deepen your relationships with them.